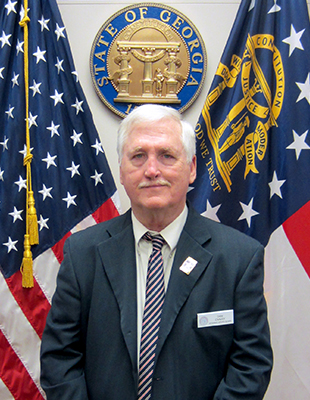 In 2017, Daniel Cravey was elected as vice-chairman of the Veterans Service Board. 
Cravey was appointed to the board in 2015 by Governor Nathan Deal. 
Cravey retired from the Georgia Department of Veterans Service after serving as director of the Appeals Division. He is a retired Master Sergeant of the U.S. Army.
Cravey has been a member of the American Legion for over 23 years. He is also a member of the Parlyzed Veterans of America and the Disabled American Veterans. 
He earned a bachelor's degree from Liberty University. 
Cravey and his wife of over 45 years, Lora, live in Milner. They have two children.