Pete Wheeler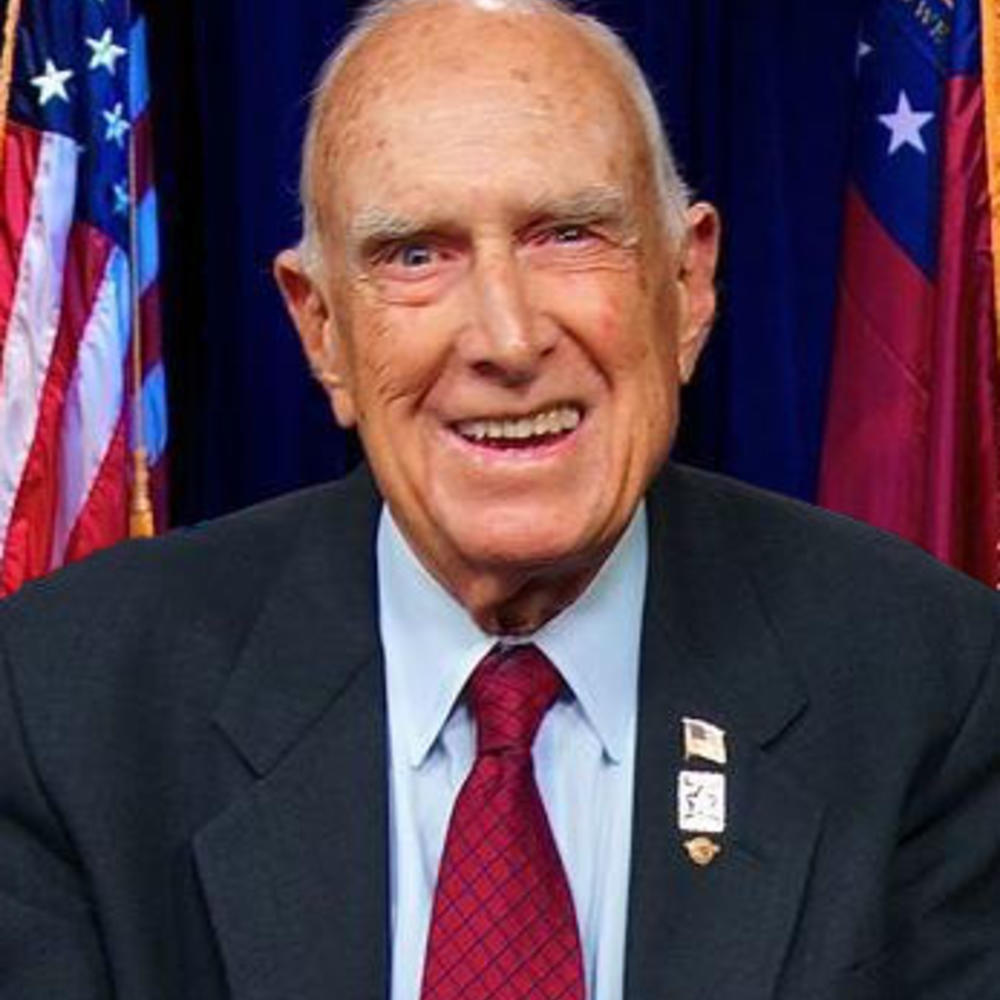 Commissioner
Leadership
In his honor, the GDVS released a special commemorative edition of the Georgia Veterans Bulletin.
He was an attorney and had been admitted to practice before all State and Federal Courts. The State Bar of Georgia honored him with a Certificate of Accomplishment, commemorating the completion of more than fifty years of service as a member of the Bar of the State of Georgia.
He graduated from the University of Georgia.
He was a past president of the National Association of the State Directors of Veterans Affairs.
He served in the Army Infantry between 1942 and 1946 and continued to serve in the Georgia Army National Guard until July 1978 when he retired as a Brigadier General.
He served as a member of the U.S. Veterans Advisory Commission.
He served the State of Georgia under twelve governors.
From 1954 to 2015, he served as Georgia Chairman, National Veterans Day Committee.
He was appointed as Chairman of the National WW II Memorial Advisory Board by the President of the United States, and actively served in that capacity until the dedication of the memorial in May 2004.
A few of the highlights of his career include:
Inducted into the inaugural class (2013) of the Georgia Military Veterans Hall of Fame, for Dedicated Service
Recipient of the Silver Helmet Award, presented by AMVETS
Recipient of Freedoms Foundation at Valley Forge George Washington Honor Medal
Recipient of the American Legion Gold Honor Medal
Recipient of the Veterans of Foreign Wars Silver and Gold Medals of Merit
Recipient of the Patrick Henry Award, presented by the National Guard Association of the United States
Recipient of the National Association of State Directors of Veterans Affairs Lifetime Achievement Award
Recipient of the Atlanta USO's Patriot of the Year Award for 2011
Honored with "Play it Again Pete," an annual golf tournament sponsored by the Military Order of the Purple Heart National Service Foundation to raise money for the Atlanta VA Medical Center's Homeless Veterans Program.
Pete Wheeler passed away on April 21, 2015.