Commissioner's Message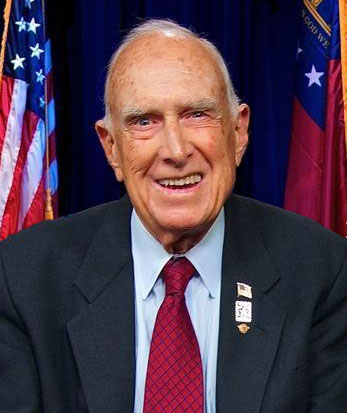 Welcome!
We are extremely proud of the Georgians who have honorably served our country over the centuries. It is now our honor to serve you.
The Georgia Department of Veterans Service is an agency of state government created for the purpose of advising, counseling, and assisting Georgia's veterans and their families in receiving their rightful benefits under the vast and complex framework of veterans' laws.
Press Releases:
From 10 a.m. to 3 p.m. Thursday, Dec. 5, the Georgia Department of Veterans Service, together with representatives from several other federal, state, and local government agencies, will conduct a free "one-stop shop" for veterans benefits at the Georgia National Guard Armory in Savannah.
There are more than 23 million veterans living nationwide, more than 23 million people to whom we owe gratitude for the freedoms and liberties we enjoy.
From Twitter
SAVANNAH VETERANS did you miss the Supermarket? Remember you can always visit our local office t.co/OIOhsdJoWZ #GDVS2013
Events Schedule
The Returning Veterans Task Force will hold a meeting.

 

December 24, 2013

to

December 25, 2013

Our offices will be closed in observance of state holidays.

Our offices will be closed today in observance of a state holiday.