Commissioner's Message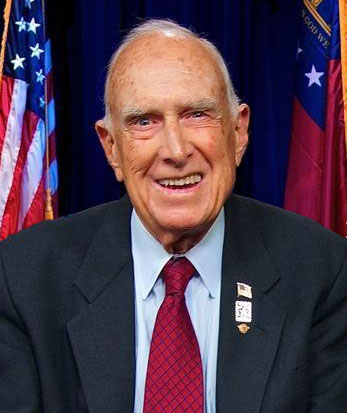 Welcome!
We are extremely proud of the Georgians who have honorably served our country over the centuries. It is now our honor to serve you.
The Georgia Department of Veterans Service is an agency of state government created for the purpose of advising, counseling, and assisting Georgia's veterans and their families in receiving their rightful benefits under the vast and complex framework of veterans' laws.
Press Releases:
In light of recent changes to federal policy regarding veterans benefits, the Georgia Department of Veterans Service (GDVS) would like to remind veterans and their families of the availability of personal assistance in filing for earned benefits.
In conjunction with the 50th Anniversary Commemoration of the Vietnam War, the State of Georgia wants to honor every one of its 234,000 Vietnam War veterans.
From Twitter
Details on our Vietnam War Certificate of Honor program are now available on our website. t.co/CcLvQ4Cjqo
Events Schedule
Our offices in state facilities will be closed today in observance of Confederate Memorial Day (a state holiday). Our offices in federal facilities remain open. Please check with offices located in local facilities before visiting, as these vary.

Note: Information about holiday schedules is included on individual GDVS Veterans Field Service Office pages.

Our offices will be closed today as we remember those who paid the ultimate price while serving our nation.

Our offices will be closed today for a state holiday.