Hunting and Fishing Licenses
hunting_fishing_web.png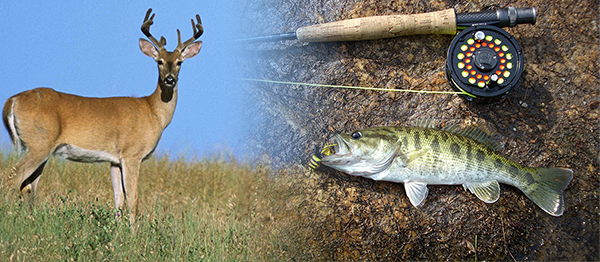 Hunting and fishing licenses are administered by the Wildlife Resources Division of the Georgia Department of Natural Resources.
For more information, visit georgiawildlife.com or call 800-366-2661.
Georgia residency is a requirement for each of the following.

Returning Veterans
A One Time Veterans License is available free to Georgia resident military veterans who served on active Federal duty for 90 or more days and were honorably discharged on July 1, 2005, or later. This free license is valid for one year from date of issue, is available to Georgia residents, and may be issued only once.
The One Time Veterans Hunting and Fishing License is a full privilege sportsman's license and includes all state paid recreational hunting and fishing privileges (some additional no-cost state licenses may be required).
After the One Time Veterans Hunting and Fishing License expires, veterans may apply for a discounted full privilege veterans lifetime license.

Discounted Lifetime Licenses
Honorably discharged resident veterans may purchase a Georgia Adult Lifetime Sportsman's License at a 20% discount ($600, ages 16 - 49).
Veterans may purchase a Senior Discount Lifetime License beginning at age 60 ($315), or an Older Adult Lifetime License at age 50 ($375).

Permanently and Totally Disabled
Veterans with a permanent and total disability rating from VA (or another government agency) for a physical or mental impairment are eligible for a 3-year disability sportsman's license at a steep discount from regular license cost.
Veterans disabled for mental impairment may obtain a discounted disability fishing license.

Totally Blind
Eligible for a free lifetime honorary fishing license.

Age 65 and Older
Seniors born before July 1, 1952 are eligible for a free senior lifetime sportsman's license.
Seniors born on July 1, 1952 or after may purchase low cost lifetime or annual licenses. 
Hunting and Fishing Licenses