Georgia War Veterans Home - Milledgeville
gwvh_milledgeville_web.png

The Georgia War Veterans Home is a 550-bed skilled nursing care facility comprised of four buildings located on approximately 17 acres.
The home provides skilled nursing care and specialty care for Alzheimer's residents.
gwvh_milledgeville_alzheimers_web.png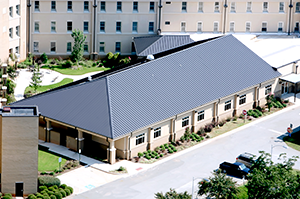 The home is operated through an agreement with United Veteran Services of Georgia, an affiliate of UHS-Pruitt Corporation.
Additionally, the home contains a GDVS Veterans Field Service Office to assist veterans in the area.
Contact the Admissions Office at 478-445-4295 for more information on how to apply.