Patricia Ross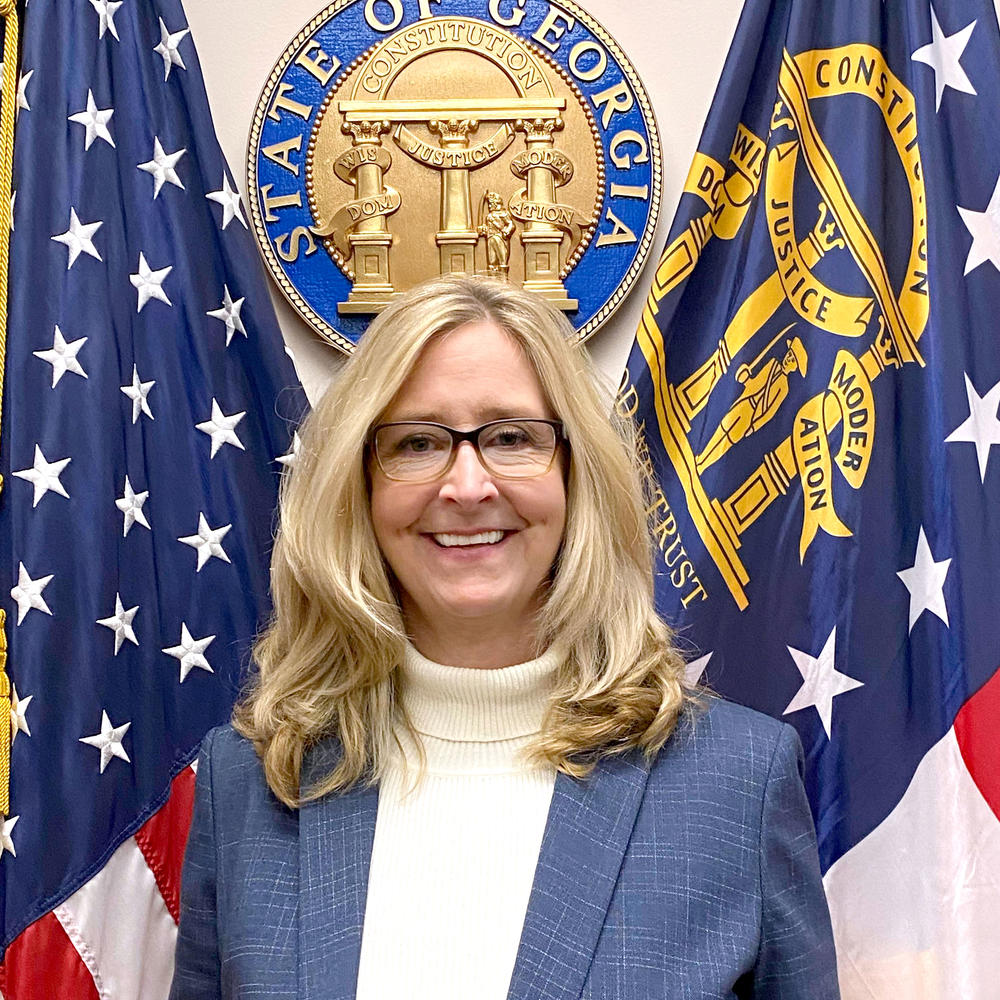 Chairman
Board Member
Patricia "Trish" Ross was appointed to the Veterans Service Board in 2016 by Gov. Nathan Deal.
She is the Chief Operating Officer of the Veterans Education Career Transition Resource – or VECTR Center, a state-wide and joint initiative between the Technical College and University Systems of Georgia. The VECTR Center provides veterans and their families a gateway into Georgia's 51 public technical colleges and university system schools. In addition, the VECTR Center provides accelerated training in high demand and strategic industries, career counseling, academic advising, employment assistance and in partnership with other state, federal, and community agencies, provides a one-stop-shop to help meet veteran's needs.
Prior to leading the VECTR Center, Ross served as the Director of Military Affairs for the Technical College System of Georgia where she led state-wide initiatives to expand educational benefits and opportunities for military students at Georgia's 22 public, technical colleges.
After 25 years on active duty in the United States Air Force, Ross retired as a Colonel in October 2014. She culminated her career as the Vice Commander of the 78th Air Base Wing, Robins Air Force Base where she led the management of facilities and equipment valued at $3.5 billion and the execution of a $161.8 million operating budget. She was also responsible for executing medical, financial, human resources, command and control, civil engineering, environmental, and airfield operations supporting over 55,000 active duty, reserve component, civilians, contractors, retirees, and family members. Prior to her selection as Vice Commander, she served as the Deputy Director for Manpower, Personnel and Services for Headquarters Air Force Reserve Command also at Robins AFB.
Prior to her service at Robins AFB, Ross served in Santa Monica, California as a senior fellow with the RAND Corporation; Norfolk, Virginia as the Director of Manpower, Organization and Assignments for Joint Forces Command; the Air Staff, Washington, D.C. as the Chief of Officer Developmental Education; Whiteman AFB, Missouri as the 509th Mission Support Squadron Commander; Vicenza Italy as the Combined Director (C1), Personnel and Support for the Balkans Combined Air Operations Center (Operation Allied Force) and Commander, Detachment 3, United States Air Forces Europe Mission Support Squadron; Kirkland AFB, New Mexico as the Personnel Chief, Air Force Inspection Agency; Ramstein AB, Germany as a Section Chief for the Military Personnel Flight; Vicenza Italy, Combined Director (C1 - deployed) Personnel and Support, Combined Air Operations Center (Operations Deliberate Force, Deny Flight); Randolph AFB, Texas as a senior personnel operations research analyst.
Ross received a bachelor's degree in mathematics from the University of Tampa, Florida; a master's degree in systems engineering management from St. Mary's University, Texas; and a master's degree in military operational arts and science from the Air Command and Staff College at Maxwell AFB, Alabama. She is also a graduate of the Air War College.
She serves as the state's family liaison for the Georgia Military Interstate Children's Compact Commission and is a member of the Georgia Partnership for Excellence in Education, the American Legion, Disabled American Veterans, the Air Force Association, Veterans of Foreign Wars, the Society for Human Resource Management, and the National Association for Professional Women.
She and her husband Scott (also retired Air Force) have four teenagers and live in Warner Robins. Ross is also currently pursuing her Ed.D in leadership from Valdosta State University